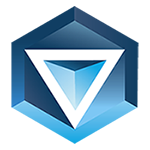 PAR·A·GON [PAR-UH-GON, N]
a person or thing viewed as a model of excellence.
a perfect diamond of 100 carats or more.
synonyms: perfect example, shining example, model, epitome, archetype, ideal, exemplar, nonpareil, personification, quintessence, apotheosis, embodiment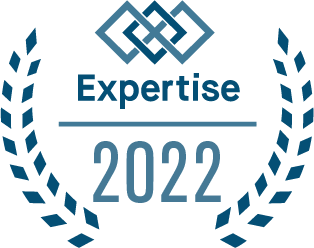 PARAGON DIFFERENCE
Paragon Structural Engineering, LTD. (PSE) is a premier structural design and forensic engineering firm located in Plano, TX.  PSE provides innovative structural engineering design solutions, as well as thorough forensic evaluations, for single-family residences, multi-family apartment/condominium complexes, low-rise commercial facilities, warehouses, and ancillary structures (retaining walls, screen walls, and swimming pools).
PSE's unique position as a structural engineering design firm and a forensic investigation firm enhances PSE's expertise and credibility through the symbiotic amalgamation of both fields.  PSE's forensic investigation experiences allow the firm to continually improve its own design abilities since PSE's engineers are able to implement lessons learned from investigations of existing structures to the designs of new structures.
Similarly, PSE's structural design experiences enhance its credibility as forensic investigators since PSE's engineers also have personal experience with the design of new structures similar to the ones being investigated.
PSE engineers collectively serve on the following committees
ACI Slab-On-Ground Committee (360)
American Society of Civil Engineers
Committee of Forensic Investigations
Residential Foundation Investigation and Design Subcommittee (ASCE-Texas Section)
Residential Foundation Evaluation and Repair Subcommittee (ASCE-Texas Section)
ASTM International
Concrete and Concrete Aggregates Committee (C-09)
Forensic Engineering Committee (E-58)
Soil and Rock Committee (D-18)
Wood Committee (D-07)
Construction Research Center, The University of Texas at Arlington
Construction Research Advisory Committee
Dallas Builders Association
Education Committee
International Code Council
North Central Texas Council of Governments
Post-Tensioning Institute
Slab-on-Ground Committee (DC-10)
Structural Subcommittee (DC-10A) of the Slab-on-Ground Committee (DC-10)
Construction and Maintenance Subcommittee (DC-10D) of the Slab-on-Ground Committee (DC-10)
Texas Association of Builders
Attorney Council / Legal Affairs Committee
Codes & Standards Committee
PSE employs engineers and engineering technicians with the following certifications
Model Law Engineers, National Council of Examiners for Engineering and Surveying (NCEES)
Model Law Structural Engineer, National Council of Examiners for Engineering and Surveying (NCEES)
Board Certified Diplomate in Forensic Engineering, National Academy of Forensic Engineer (NAFE – Member)
Board Certified Diplomate in Forensic Engineering, National Academy of Forensic Engineer (NAFE – Senior Member)
Certified Residential Roof Inspectors, Haag
Certified Commercial Roof Inspectors, Haag
Certified Wind Damage Inspectors, Haag
Certified Windstorm Inspectors, Texas Department of Insurance (TDI)
Certified Level 1 Thermographer, Infrared Training Center (ITC)
Certified EIFS Inspector / Moisture Analyst / QC Inspector, Exterior Design Institute (EDI)
Building Envelope Trained and Certified Inspectors, Building Envelope Science Institute (BESI)
Certified Safety Assessment Program (SAP) Evaluator (ATC 20-1 and ATC-45), California Office of Emergency Management (CalOES)
ATC-45 Trained Safety Evaluators of Buildings after Windstorms and Floods, Applied Technology Council (ATC)
Certified Remote Pilot – small Unmanned Aircraft Systems (sUAS, aka Drone), Federal Aviation Administration (FAA)
Trained Rope and Harness Inspectors for Steep Roof Slopes, Safety Services Company
Ladder Safety Trained Engineers and Technicians, American Ladder Institute
Trained Ground Penetrating Radar for Infrastructure Investigators, GSSI
Certified Grade 1 Concrete Field Testing Technicians, American Concrete Institute (ACI)
Certified Residential Building Inspector, International Code Council (ICC)
Certified Level 1 Unbonded PT – Field Installation, Post-Tensioning Institute (PTI)
Certified Level 2 Unbonded PT – Inspector, Post-Tensioning Institute (PTI)
Certified Concrete Construction Special Inspector, American Concrete Institute (ACI)
Forensic Investigation Philosophy
PSE's forensic engineering professionals are dedicated to the objective, unbiased investigation of structures that fail or do not perform properly, causing personal injury or damage to property. Through the application of ethical engineering principles, the scientific method, and critical thinking skills, we deliver findings that are supported by factual evidence. We work with a variety of clientele, including owners, builders, contractors, warranty companies, insurance companies, and law firms, and our conclusions remain impartial regardless of the client. Our philosophy is the best service we can provide is the truth, whether favorable or not, which allows the client to make educated decisions in the process of repairs, payments, and settlements. We welcome the opportunity to discuss how our forensic experts could help you develop practices and procedures to reduce the number of failures and improve the performance or life of your structure.
Design Philosophy
PSE's structural design professionals value quality more than quantity. Committed to providing innovative solutions, our structural engineering services merge resourceful design sensibilities with construction realities, while balancing the client's aversion to risk and budgetary concerns. Our philosophy is that value is measured by more than dollars. To add value to our client's projects, we emphasize customer service by responding to diverse needs through cost-effective, genuinely engineered products and services delivered in a timely fashion. Dedicated to providing client satisfaction through long-term, mutually beneficial relationships, we welcome the opportunity to discuss how our vision and expertise could benefit your next project.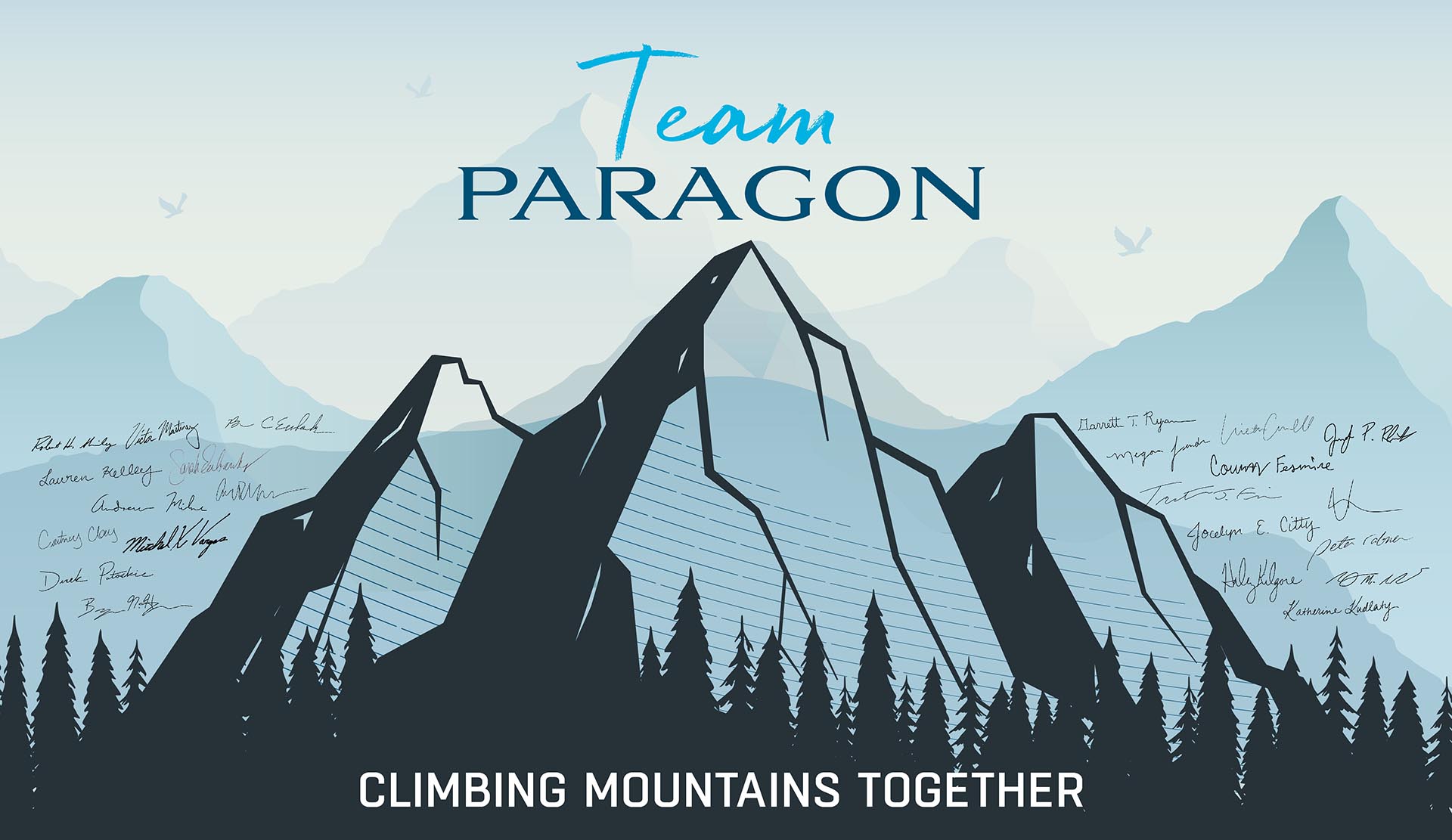 PROFESSIONAL LICENSES
PSE  Engineers collectively hold professional engineering licenses in the following states: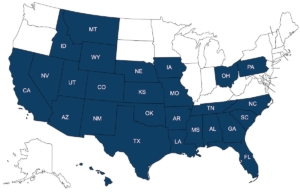 WHAT INDUSTRY PROFESSIONALS SAY ABOUT US
"Paragon is absolutely one of the best engineering firms in Dallas. Not only are they thorough and professional they are personable, which I think is rare among engineering firms. As an Architect I am always looking for the best for my clients. I frequently push the limits with my designs and Paragon is a proven team player with creative solutions to make my client dream homes a reality."

Lloyd Lumpkins, AIA – L. Lumpkins Architects
Architect / Designer

"I have had the pleasure of collaborating with Paragon Engineering on several complex construction defect claims that required extensive forensic analysis. I have found their engineers to be independent and very professional. In my experience, most forensic engineers are able to analyze the source of the problem and write a report; where they fall short is in providing a practical solution in remediating that problem. In my line of work, finding the problem is the easy part. It's the solution that the parties usually cannot agree on. When I call Paragon, I know I can count on them to find a solution that is practical and the parties and their experts can reasonably agree on. Thank you Paragon for helping us resolve our complex construction problems!"

Shawn S. Hashemi – Principal of Hashemi Law, PLLC
Attorney
"Brian and his staff at Paragon are tops in the forensic investigation of complex residential and commercial litigation construction disputes.  If you need honest, accurate, and timely causation analysis – Paragon is the place to go. Paragon is the Calvin Johnson of the engineering world."

Managing Shareholder, DFW Law Firm
Attorney

"Brian Eubanks and his team are "top notch" forensic engineers. They are technically superior, but even more importantly, attack the task tirelessly and communicate clearly and distinctly in terms a juror will understand. I recommend them without reservation."

Shareholder, DFW Law Firm
Attorney
"Brian Eubanks and his team at Paragon are essential partners for our homes. Their standards of professionalism and expertise elevate our quality and increase our buyer's confidence. We are thankful to have them as teammates."

Mike Brown, MJ Brown Distinctive Homes
Custom Builder

"Brian Eubanks and his associates at Paragon embody the terms 'excellence' and 'professionalism'. Brian and his team's ability to communicate, in clear laymen's terms, complex engineering principles to our trades, employees, and clients, is invaluable."

Jack Oppel, Owner of Bud Bartley Family of Builders
Custom Builder
"I've had the pleasure of working with the team at Paragon Engineering on a variety of projects over the past 12 years.  They always develop creative solutions to meet our needs.  I highly recommend the PSE team for their exceptional service and their commitment to excellence in design and inspection."

Cody Hammock, Rock Construction Services
Contractor

"The PSE team is professional, courteous, cooperative, and readily accessible to discuss planning concerns, engineering and revisions. I am continually impressed with their attention to detail and reliability."

Ralph Bush, Master Designer of Bush Design Group, Inc.
Architect / Designer
"Brian and the team at Paragon offer services that go far beyond the typical engineering and design that just meet city requirements.  They instill confidence in our product that our clients can see in the eyes of our sales and construction personnel."

Jay Hankla, President and Co-Owner of Southgate Homes
Custom Builder

"Brian Eubanks and his team at Paragon offer strong technical expertise and knowledge to efficiently and effectively engineer your project.   PSE offers a diversified range of services that help you sleep at night knowing that it was a job well done.   Their level of professionalism and knowledge set them apart and make them a great addition to our team."

Tony Visconti, President and Owner of Bella Custom Homes
Custom Builder
"Paragon is a class act.  I have worked with several project managers over the years, and they have all been extremely knowledgeable, and their expertise has saved my client's money in terms of construction cost.  I've worked with other structural engineering firms, but Paragon's work product is hands-down the best in the industry.  They are the "Rolls Royce" of structural engineering firms."

David H. Recht, P.E. (Texas), DHR Engineering, Inc.
Civil Engineer

"Haynes Development Company has used Paragon Structural Engineering (and Brian C. Eubanks, PE) for over 15 years.  Their work has been "spot on" and their pricing and service has been excellent.  It has been a privilege to work with them."

Ron Haynes – Haynes Development Company
"For more than a decade, Brian Eubanks and his team at Paragon Structural Engineering have provided Symmetry Architects with structural engineering services and expert advice in a professional manner that is required on our high-end residential projects. Brian is always a pleasure to work with, and continually provides me with confidence in knowing that my clients and I are in good hands."

Clint Pearson, AIA, Symmetry Architects
Architect

"I have worked with Paragon and Brian for many years on various types of projects – new and renovations. Brian has always done a good and thorough job for me and of course, that is what is needed with any structural work."

Nan Arnold, The Nan Faith Arnold Company
Developer
"Paragon Structural Engineering provides professional, reliable, engineering services and directive recommendations to TX ProChemical Soil Stabilization, Inc. PSE has proven to be a dedicated partner with responsive, dedicated service while providing "true" value to a project."

Jack T. Moore, VP – Sales, Texas ProChemical Soil Stabilization, Inc.
Contractor
"Brian Eubanks and his team at PSE demonstrated the highest level of professionalism, and an eye for detail, while investigating construction defects in our home's foundation. Using the latest technology, Brian was able to document and illustrate to a jury the causes of defects and also the remedy to correct our foundation. I would highly recommend Brian and the PSE team for all of your future construction projects."

Bryon Hale, Homeowner
Forensic Client

"Thank you so much for your testimony on behalf of the [homeowner]. The jury returned a verdict last evening in excess of Twenty Million Dollars! Your testimony was very important to achieving that just result and is much appreciated."

Founder, DFW Law Firm
Attorney
"The PSE team has helped us in the field with our ongoing projects. We really appreciate their quick response and their ability to be adaptive to whatever structural needs we may encounter on the job. They always seem to have a great attitude, and it is a pleasure to work with them. American Property Services is looking forward to long relationship with the folks at PSE!"

Kyle Perello, American Property Services
Contractor

"'Thorough', 'Detail oriented', and 'Exceptional Service' are the first things that come to mind when thinking of Paragon Engineering and Brian Eubanks. These guys have figured out a way to promote their product without cutting any corners or compromising their integrity. Paragon Engineering is a new breath of fresh air in the local engineering business here in the DFW Metroplex. I would recommend them to anyone."

Jason Fraser, Founder of FraserCon
Contractor
"Paragon has been an integral member of our design team since establishing our landscape architectural practice in 2006.  We consistently depend on them to engineer complex site elements for our projects, and we know we can count on them for structurally-sound, reasonably-constructed design solutions.  They understand our projects, our budgets, and our schedules, and they help us deliver successful projects to our clients every time."

Shane Garthoff, RLA, Principal of Garthoff Design
Landscape Architect

"We have enjoyed working closely with Brian and his team for many years. The interaction between geotechnical and structural engineers is critical, and it is a pleasure to collaborate with such a knowledgeable, practical, and sincere engineer as Brian."

Brian A. Powell, PE, President of Alpha Testing, Inc.
Geotechnical Engineer
"Brian has for many years been a very conscience and fair individual who we have lots of faith in his practice and methods. He is reliable, objective and understanding."

Peter Shaddock, Jr., Director of Construction Operations of Shaddock Homes
Custom Builder

"We have been working with Brian and his team for many years. They have always been responsive to our needs and worked with us in resolving some difficult situations with pools and outdoor structures. The entire team at Paragon is always proficient and responsive which makes our job a lot easier."

Glenn Bonick, Bonick Landscaping
Landscape Architect
"Brian and Paragon have done work with us, our associates, and personal needs. Their design and forensic work is excellent. We have full confidence in their work product."

Michael S. Dowdey, P.E. (Texas), Dowdey, Anderson & Associates, Inc.
Civil Engineer

"Brian, and his staff at Paragon, diagnosed our foundation issues with a combination of technical analysis and professional experience. The summary report with drawings and topographic numbers relating to changes in the foundation, made it so easy for foundation companies to understand and bid. We were very pleased with Paragon's skill and knowledge."

Robert A. Gwinn, AIA, Homeowner
Forensic Client
"We have found PSE to be very responsive to their clients' needs and to be very involved in every aspect of a project related to engineering, quality and scheduling.  The staff at PSE are attentive to the specific and unique details that each project brings."

James F. Phipps, PE, Vice President of Henley-Johnston & Associates, Inc.
Geotechnical Engineer

"PSE does a great job of balancing theory and practice, without cutting corners.  For contractors working in the field, this is essential and greatly appreciated."

Frederick S. Marshall, President of Advanced Foundation Repair
Contractor
"Only use Paragon and Brian Eubanks, if you care about your customers and your finished work product. If you don't, use another engineering firm. He is the only engineer that I have let work on my last 2 houses. He went to a second rate school (not THE University of Texas), but he is a pretty good guy."

Matt Baynham, HomeBuilder Capital Partners
Developer

"We have collaborated with Paragon Structural Engineering, Ltd. on numerous structural and forensic projects and have found their engineers to be extremely knowledgeable and thorough and their staff to be more than professional."

Jerald W. Kunkel, P.E., F. ASCE, Jerald W. Kunkel Consulting Engineers, Inc.
Structural Engineer